The African Union Church Cemetery is located just outside Delaware City, DE. The best way to get there is to take Rt. 9 south into Delaware City. The cemetery is on the Delaware City Branch Canal Trail, which crosses Rt. 9 (Fifth Street) near Kathy's Crab House. Park here and walk west on the trail for about one-third of a mile to find the cemetery.
If you are using GPS, the coordinates are (39.567212, -75.5923434).
You can click on the map and photo below to get directions or check out the neighborhood.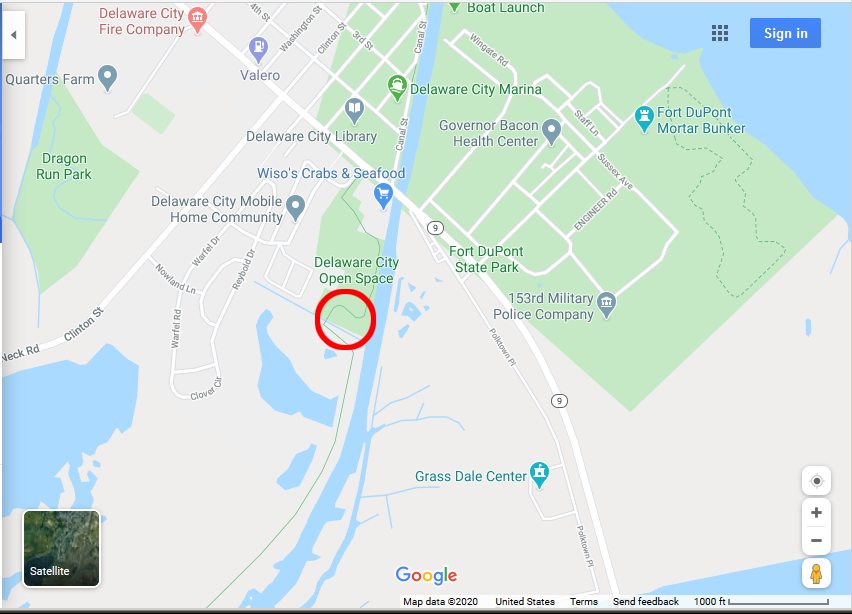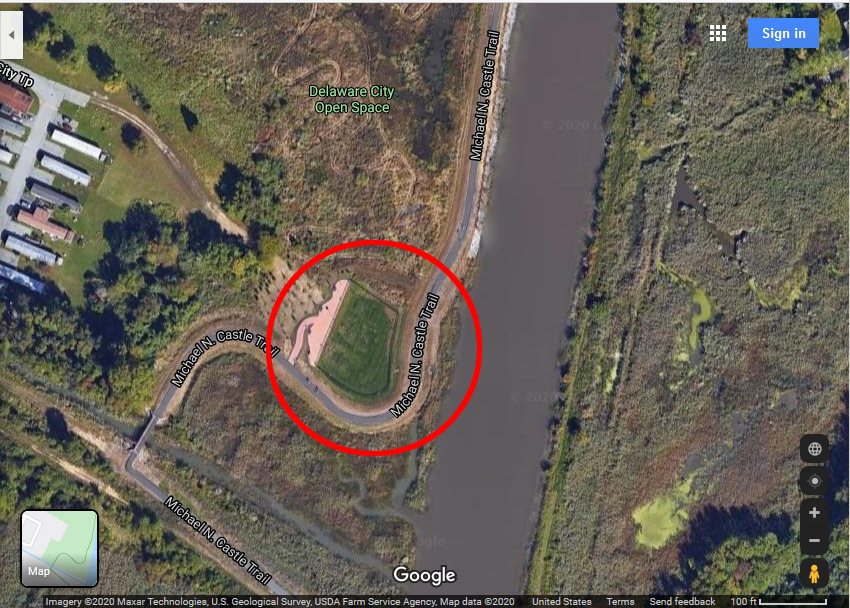 ---